12 Clinton St., Suite #1
New York Mills, NY 13417
Ph. 315-768-2378
Fx. 315-768-2379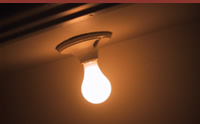 Company Profile
Advanced Power & Light begin operation on April 1, 2006. We are a full service electrical contractor performing work in the areas of residential, commercial, industrial, telecommunication, and service electrical construction. APL, Inc. is fully insured, bonded, and licensed in the city of Utica, New York.
APL, Inc. is ready and able to perform projects from the smallest of service jobs to contracts up to $1 million dollars. We have established exceptional relationships with the areas General Contractors, Architects, and Engineers to make your project go as smoothly as possible. We also have the ability to do design build projects and offer value engineering to take our clients ideas from concept to a finished product. This will save you both time and money.
APL, Inc strives to be one of the leaders in our industry. Our philosophy is Total Customer Satisfaction, with safety, quality installation, and maintaining project schedules and bugets as top priorities.
The owner of APL, Inc Dennis Jones offers 20 years experience in the electrical construction industry to his customers. Dennis has been involved in all aspects of the industry from the most basic of service calls to projects in excess of $10 million dollars in electrical costs. His exceptional work ethic and day to day oversight of this business leads to maximum productivity and efficiencies, which turns into cost savings for his customers.
Affiliations: